5/22/2016
sdf
11/21/2013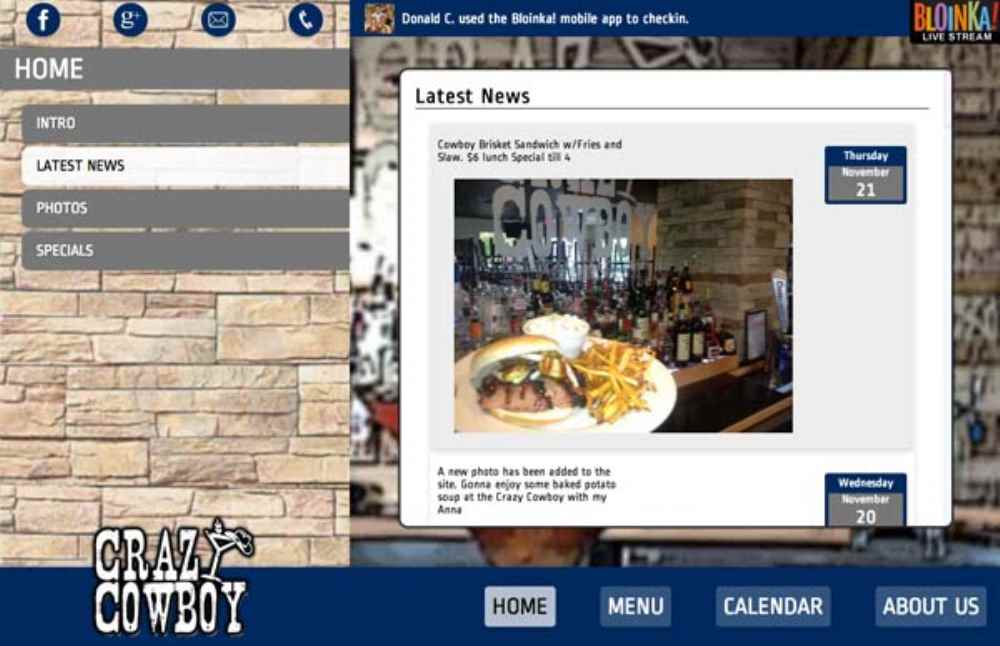 Bloinka! would like to welcome Crazy Cowboy in Bedford, TX to our service.
4/26/2013
Check out the latest version of our product running at Old School Pizza.
4/26/2013
Bloinka! is happy to announce we have completed our completely custom CMS product.
4/22/2013
Old School Pizza and Suds site is now live!